Attractive and innovative design
With high quality materials the tartarium consists of glass, which allows a full view of all the movements of the turtles and white plastic with high gloss finish on its four supports and ramp.
Practical and elegant dry zone
In order for the turtle to rest and warm, the tartarium 80 has two dry zones that the turtle can easily access through its ramps, which are possible to position on either side of the tartarium in three different positions having an easy and harmonious fixation and for Prevent turtle jumping has a clear cover.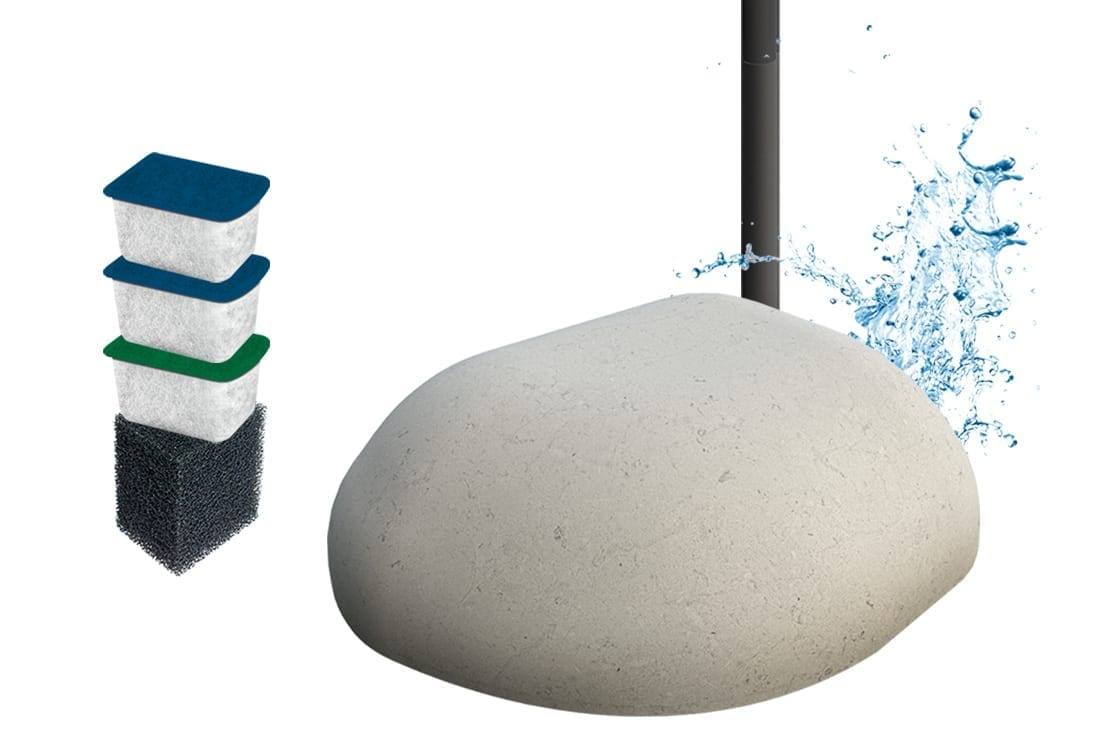 New generation filtration (optional)
As an option, the CFSTONE 80 is available as a new generation interior filter which, in addition to filter paper, also has decorative paper, since its design is in the form of a stone, and its electrical cables are camouflaged. With two independent water circuits, it ensures the cleaning and water treatment in one, and ensures the colonization of bacteria in the other, its versatility with two options for water outlet makes it ideal for the tartarium.